Entertaining Children With Special Needs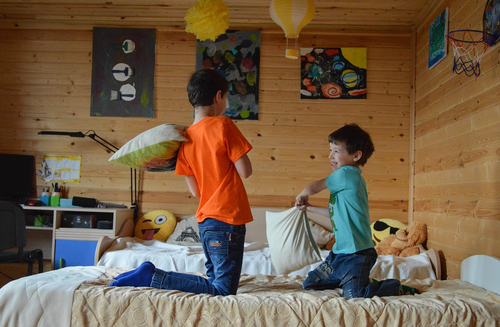 For any parent, it can be a challenge to keep their kids entertained. However, for those with special needs children, it can be even more difficult. Fortunately, there are many resources for these parents to rely on.
Attention Holding
One of the problems that arise with children with special needs is being able to retain their attention. This means finding entertainment activities that are going to allow them to interact. Each interaction creates a new experience for them.
Safety Features
Another thing to consider is finding activities that provide safe entertainment. Many of these children have weak coordination skills that need special attention.
Some Options
There are a lot of great forms of entertainment that can easily be utilized for these kids. A good example is balloon volleyball. The balloon is lightweight so it doesn't present any weight issues. It tends to float around which usually delights the kids and they are able to accept the challenge of getting the balloon into the hoop which should be at their height level or slightly higher.
Living Room Camping: Any child no matter what their capabilities enjoy a camping experience. For children with special needs traditional camping is not always an option for them. But, parents can create a modified version of this form of entertainment in a safe environment. A good location is right in the family living room. All it takes is a bit of creativity and a few common items like some sheets and blankets to make a tent. Then added to this a string of fairy lights are sure to delight the kids.
Treasure Hunts: Any child which includes the special needs children enjoy some treats. These can be made even more enticing if the youngster has to go on the hunt for them. These can be held throughout little nooks and crannies throughout the house or in the backyard on a nice day. Under the supervision of an adult, the kids can go on the hunt for these.
---